50 Cent to Feds: You Won't Get a Bitcoin Outta Me; I Have None
50 Cent has a message for the feds, riffing off a hit from his 2003 debut album:
I don't know what you heard about me
But you won't get a bitcoin outta me
The Blast celebrity news site, citing court documents from his bankruptcy case, reports that rapper Curtis Jackson "never owned, and does not own, a bitcoin account or any bitcoins, and to the best of his knowledge, none of his companies had a bitcoin account from 2014 to the present."
In January, TMZ reported that the rapper "discovered" he had earned up to $8.5 million from proceeds of his 2014 album that were received in bitcoin and not immediately converted into U.S. dollars.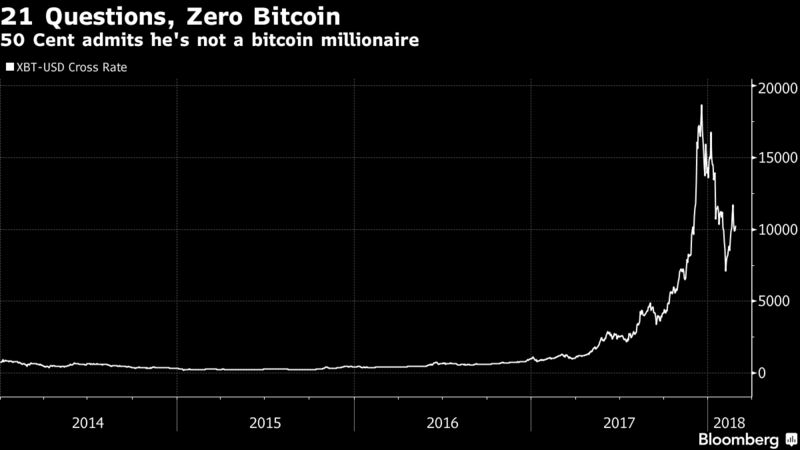 Fiddy encouraged the rumors — even posting on Instagram about his would-be crypto windfall — because he "does not feel the need to publicly deny the reporting" of a story, especially "when I feel the press report in question is favorable to my image or brand, according to the documents."
This isn't the first time 50 had to fess up. In 2016, he told a judge that the cash in one of his Instagram photos was "prop money."
Read more: http://www.bloomberg.com/