Who started the Melania Trump body double conspiracy theory? Look no further
Last week, I pondered on Twitter if the First Lady was actually a Second Lady. Within a week, this lone act of rogue content creation had made headlines around the world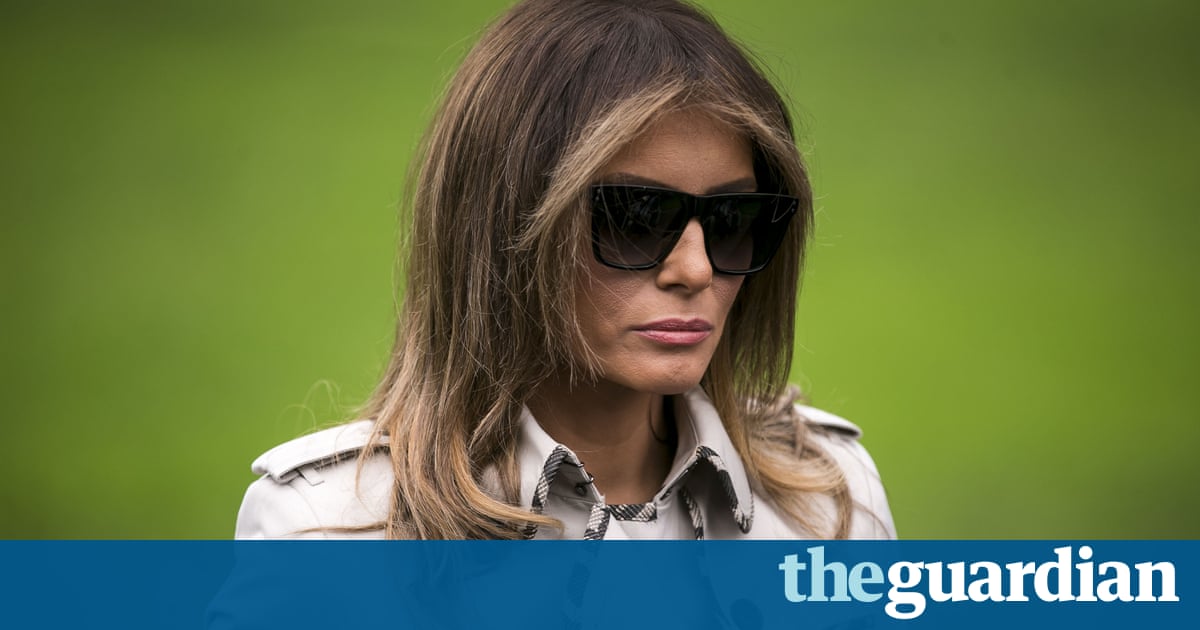 Finally, some fake news I can get behind. Indeed, I cant help feeling it is fake news I am literally behind, having pointed out the top-level conspiracy last Friday evening, within seconds of NBC tweeting a video of Donald Trump being interviewed at a Secret Service training facility while Melania stood silently next to him. Absolutely convinced Melania is being played by a Melania impersonator these days, my painstaking investigation read. Theory: she left him weeks ago.
Imagine my pride to find that by Thursday morning, this cobblers had percolated all the way up to news Valhalla AKA sections on Good Morning Britain and Sky News having been fanned by various nutjob social media accounts in the US. Furthermore, it had been smartened up for appearance in the Washington Post and USA Today and so on. In the case of Sky News, the entire backdrop was given over to a splitscreen of Melania at the Secret Service facility and a verified Melania image, with the chyron demanding: DOES THE FIRST LADY HAVE A BODY DOUBLE?
Well, now. To be honest, I had feared the process of creating conspiracy-based fake news would be a lot more inconvenient I was concerned Id have to go to that Macedonian town and hang out with the emo teens or whoever it was whose fake news farm skewed the US election for the Russkies. But I neednt have worried. It turned out to be something I could do in a few moments while exiting South Kensington tube station.
As you will note, this lone act of rogue content creation has now given me an item for this weeks column. In business terms, I have vertically integrated, and now control my own supply line of facetious bullshit, about which some more facetious bullshit can be written in due course. It is, quite simply, the dream. In five years time I will have taken this column completely off the standard news grid, growing all its own content, and running a China-level trade surplus with fringe lunacy outlets like Infowars and the Daily Express.
Not that the episode doesnt raise serious questions. Specifically, where is actual Melania? Alas, according to several other photos taken at the Secret Service training facility which show the First Lady without her sunglasses and looking exactly the same as always the answer is: she is with her husband in the White House. But in my parallel fake news universe, I think we all know our plucky heroine has masterminded an escape akin to that effected by Julia Roberts in Sleeping With the Enemy. I imagine that Melania is currently blonde, hyper-cautious, and attempting to settle as unobtrusively as possible into the population of a small town somewhere in Missouri, where she works on a volunteer basis at a centre offering counselling and support to refugees and immigrants.
Please dont try to find her. Not least because I plan to engage a looky-likey to be photographed doing just this, then release my findings into the news stream at the precise moment that will make next weeks column the perfect moment to discuss it all.
Read more: http://www.theguardian.com/us